Next Gen VPN Client Prototype
Next Generation VPN Client
Context and Role: Individual contributor and Team Lead at Cisco. Team lead across five states on an internal consulting project at Cisco. I worked mostly with the internal customers - Security Services BU and other members of my team, a visual designer and a software engineer.
Background: This was a project that merged two existing products, a VPN product and a WIFI network product into one. The idea was to hide the complexity of network and VPN management and present a simpler more task-oriented abstraction to the user. A paper describing the design was presented at CHIMIT 2010.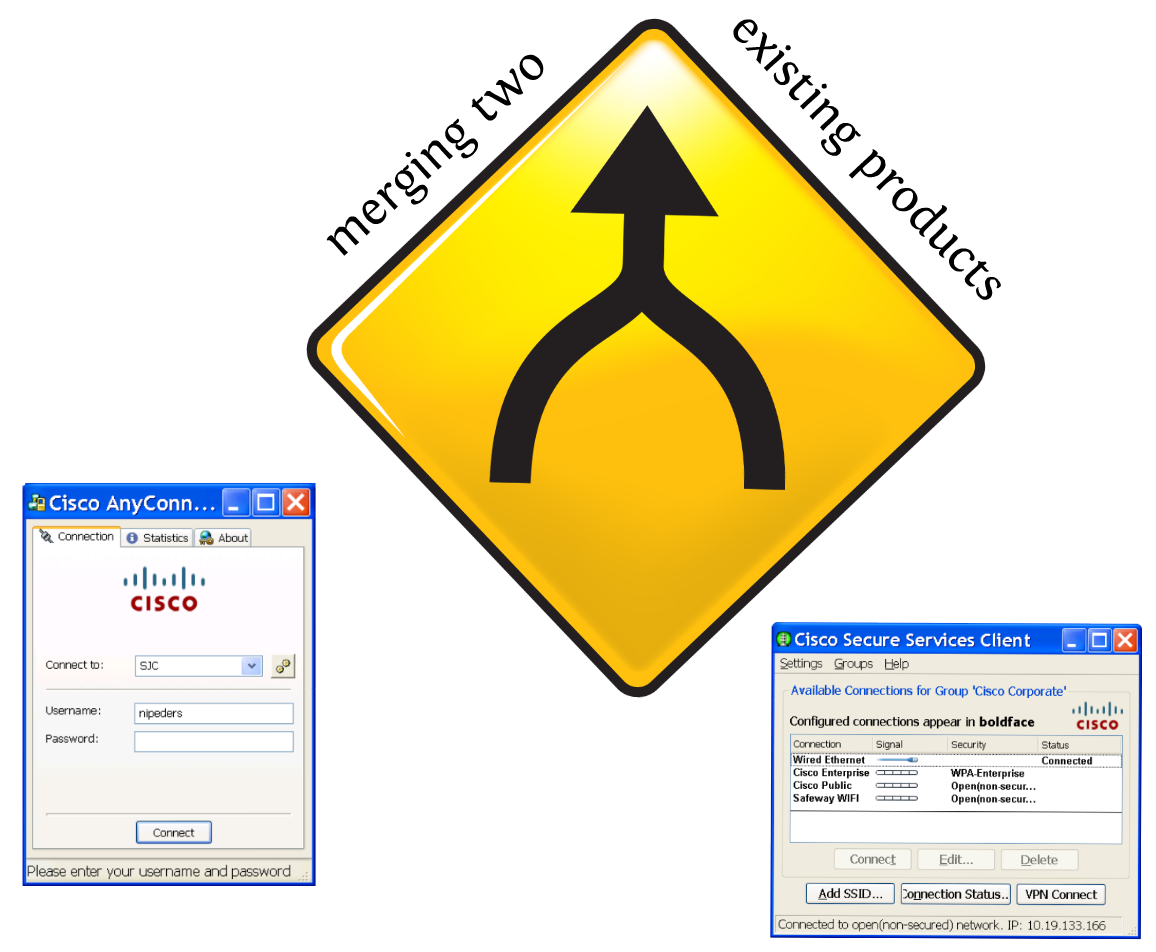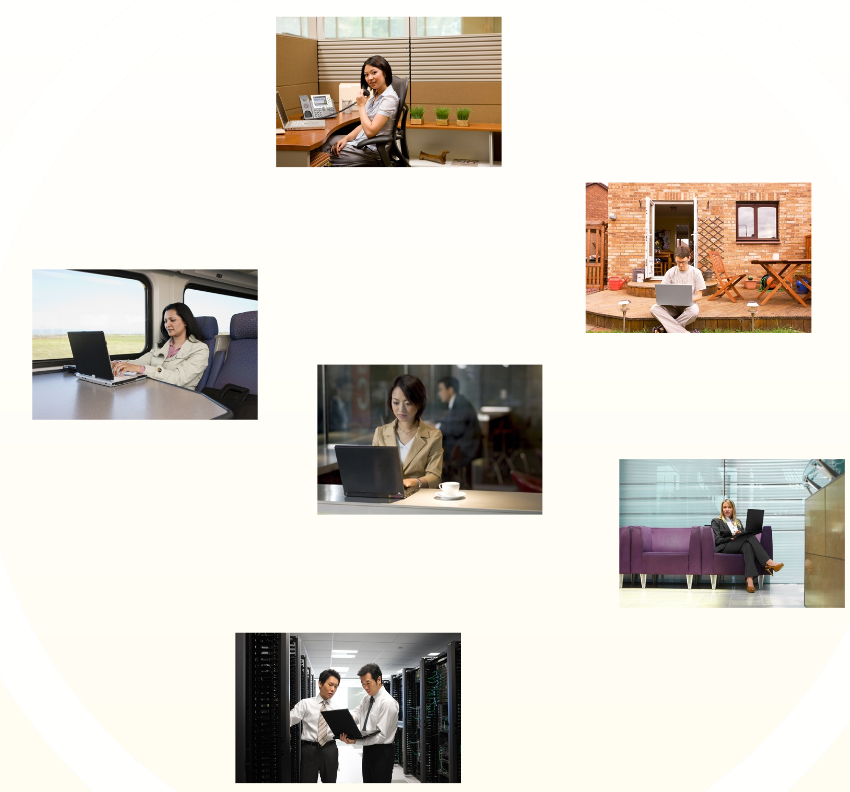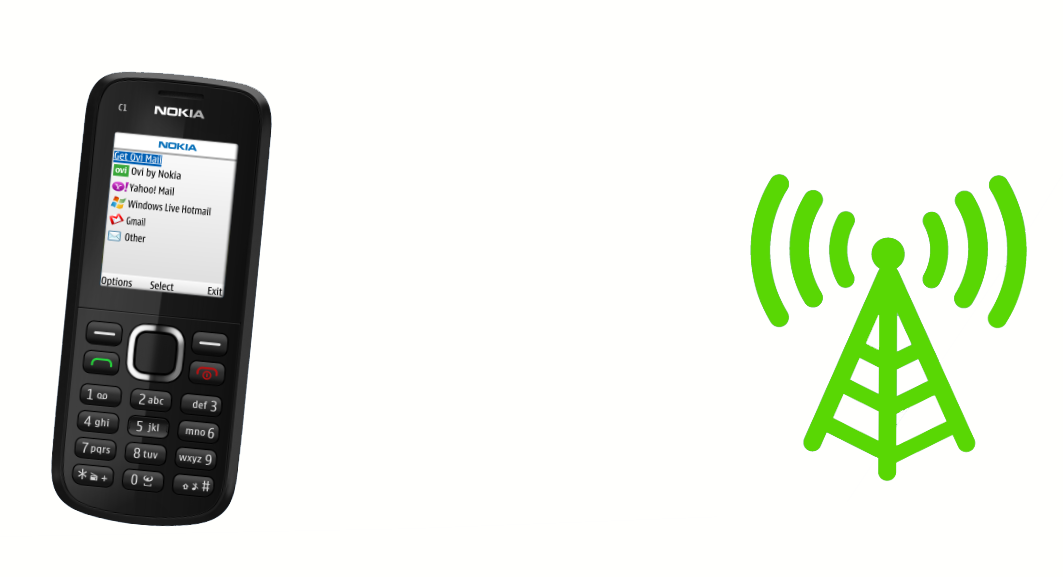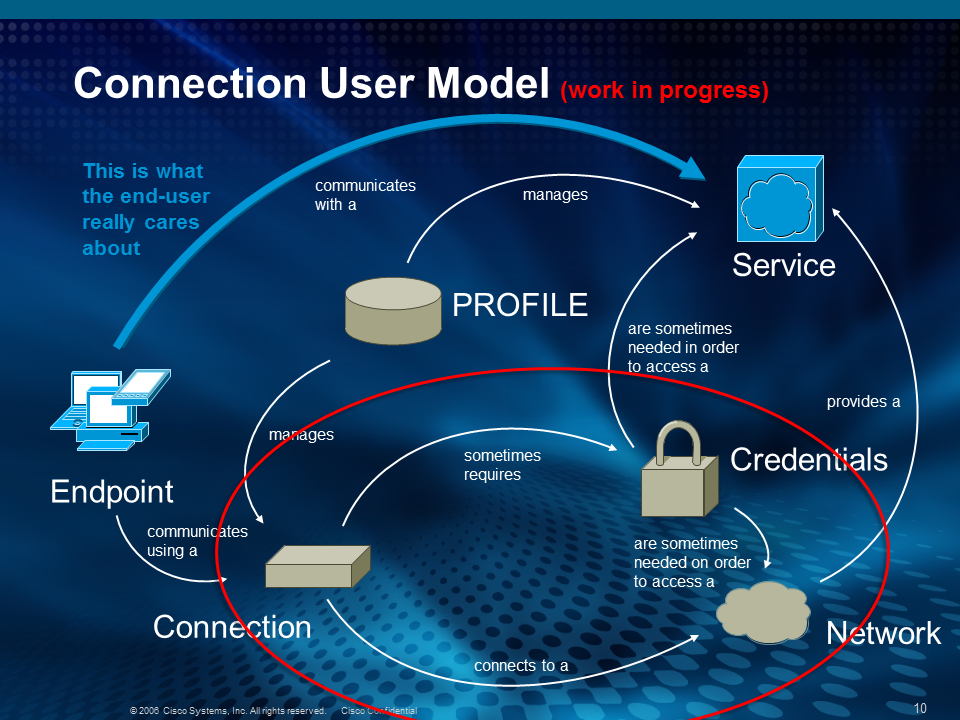 Design Principles
Some design principles which were developed in conjunction with the product stakeholders and used to drive the design...
Primary
Secondary
95% of day-to-day tasks from the flyout
Act more like a cell phone than a computer
Minimize cognitive burden
No in-between states
Guide the user
User in control - not the system
Follow Platform Guidelines
Doesn't Crash
Interaction Model Inspiration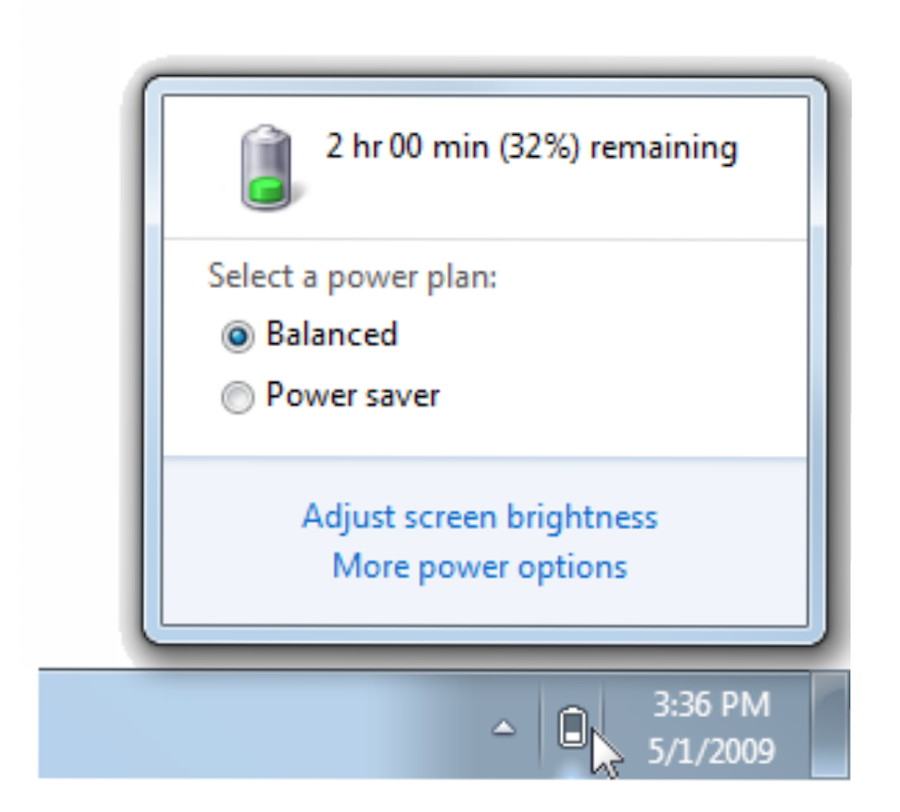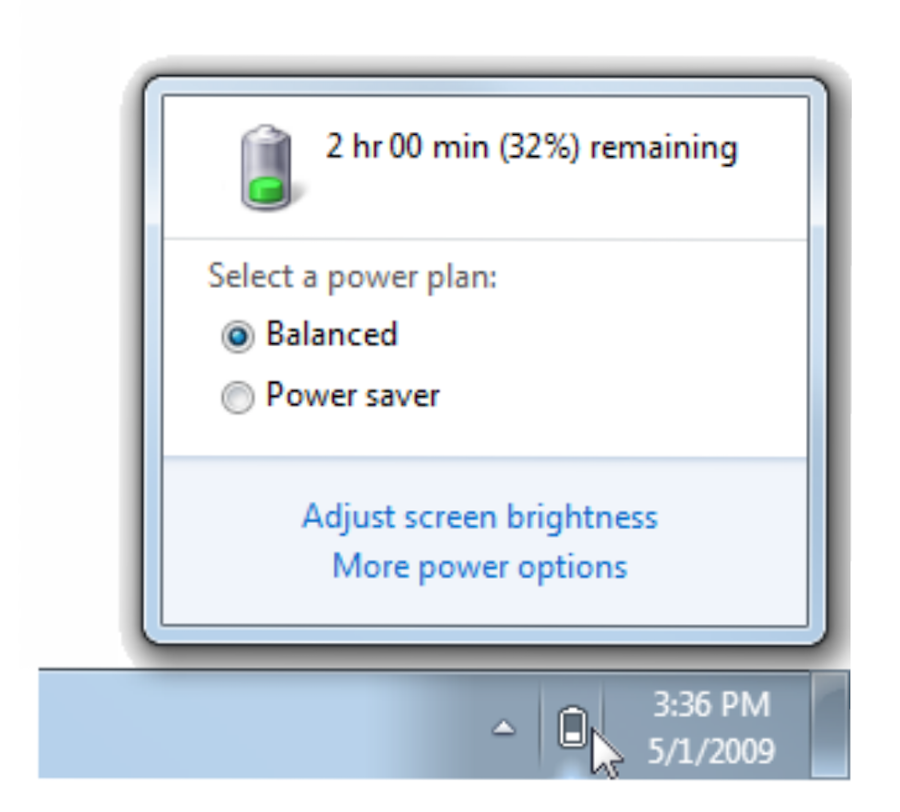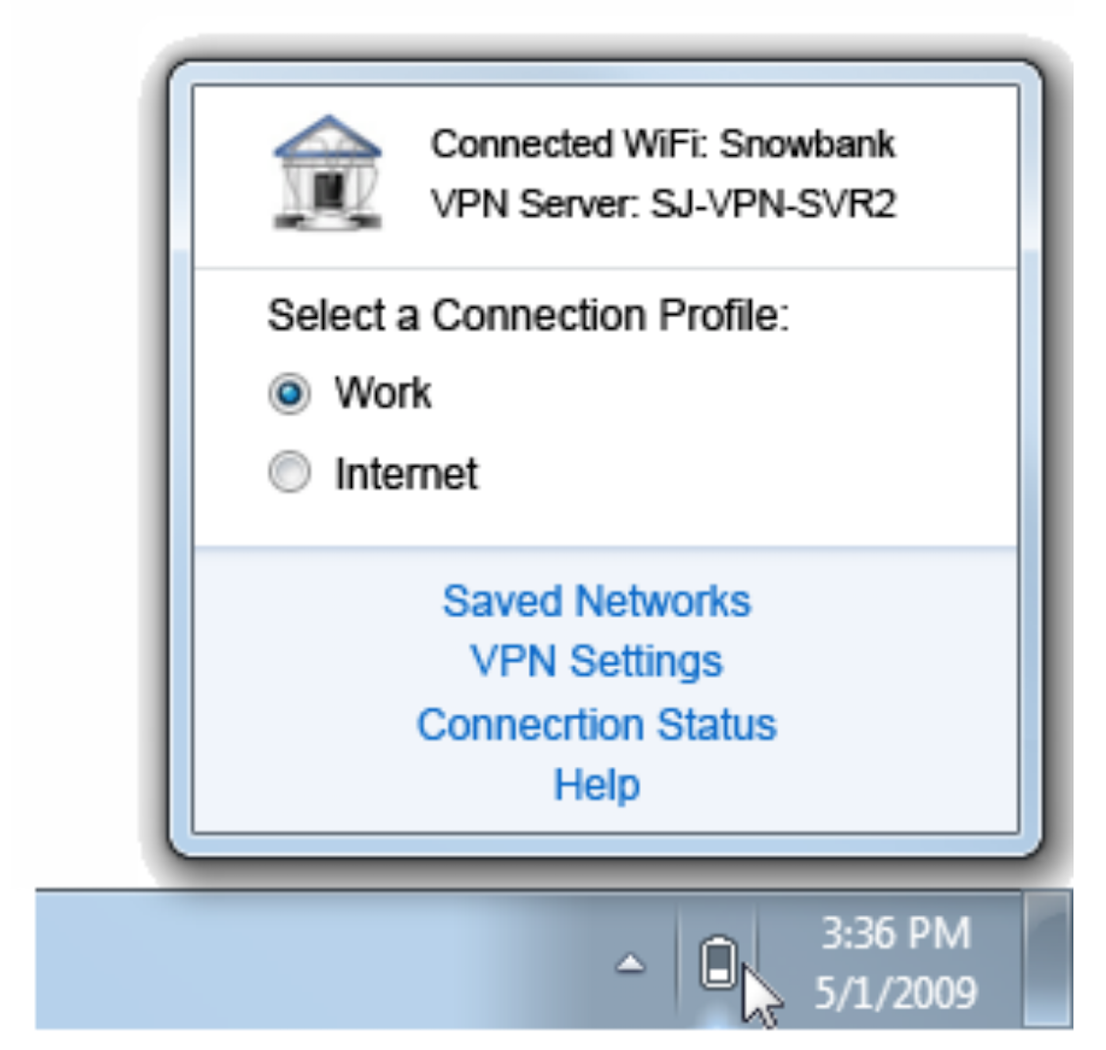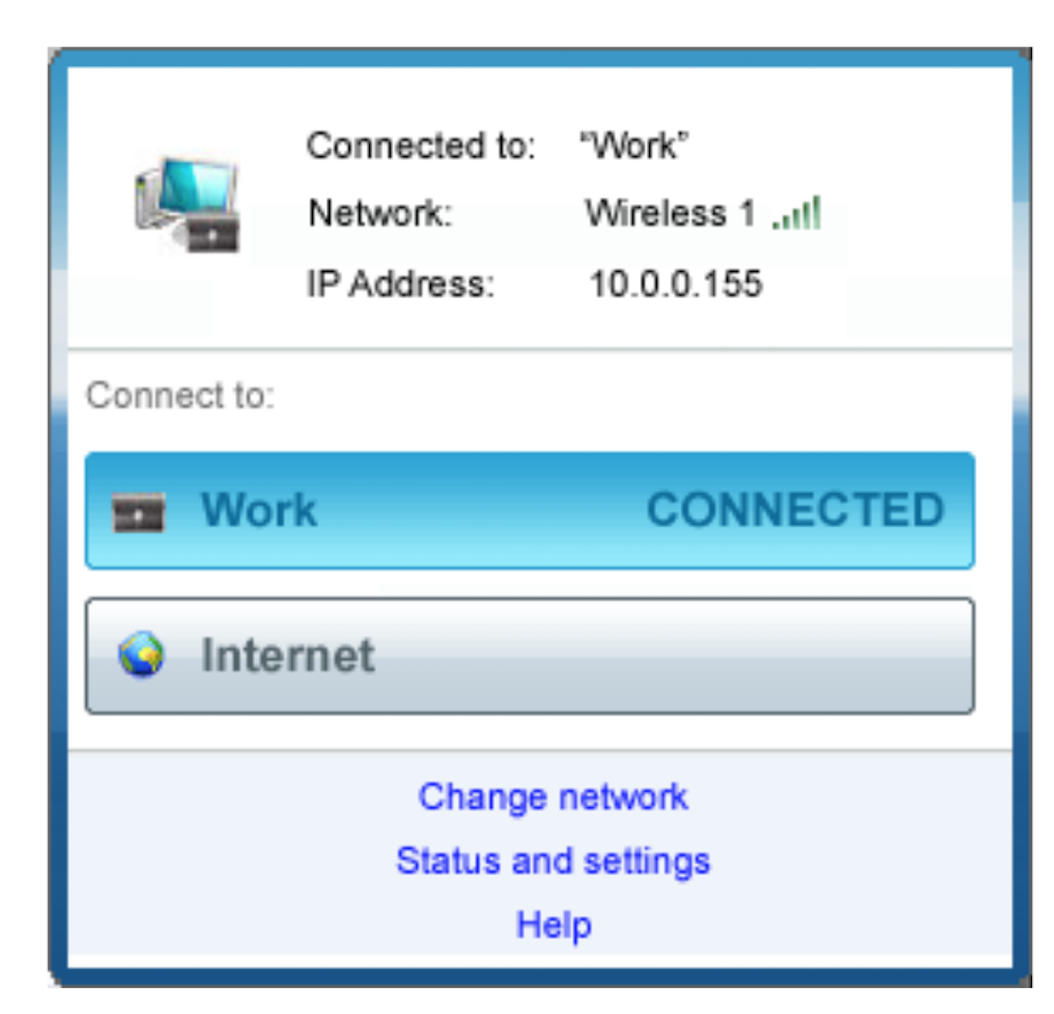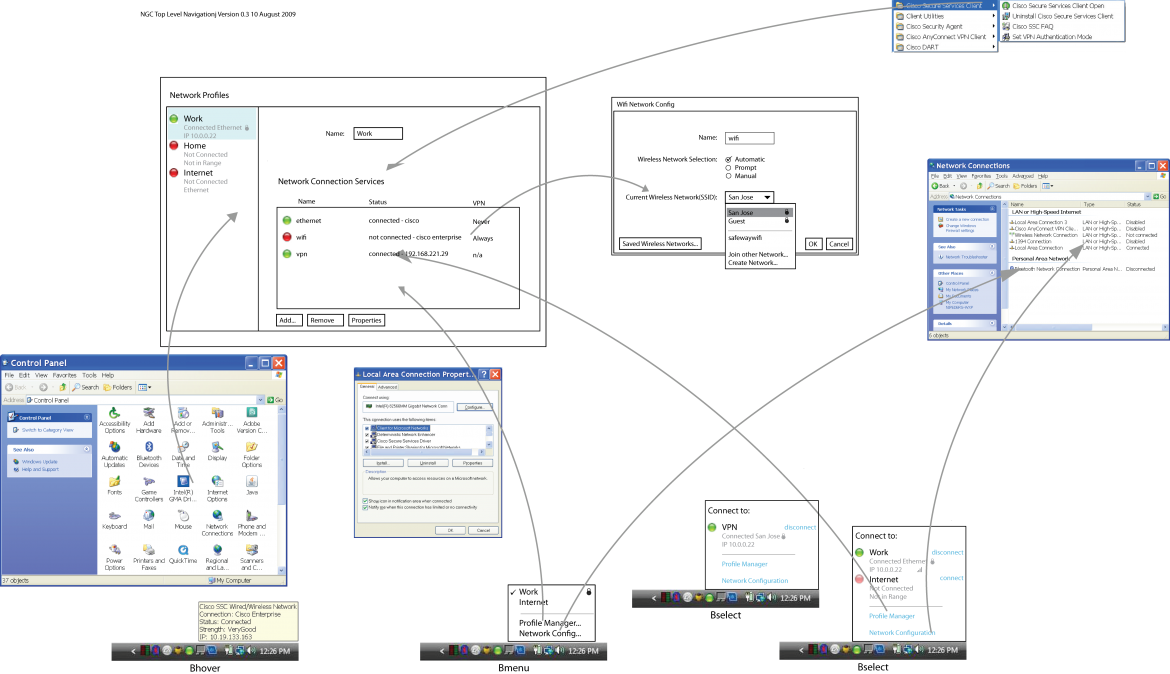 Prototype
Adobe Flex prototype with "Control Panel" to configure the various networking states. For example, first or second use and different environments (home, work, or "Starbucks").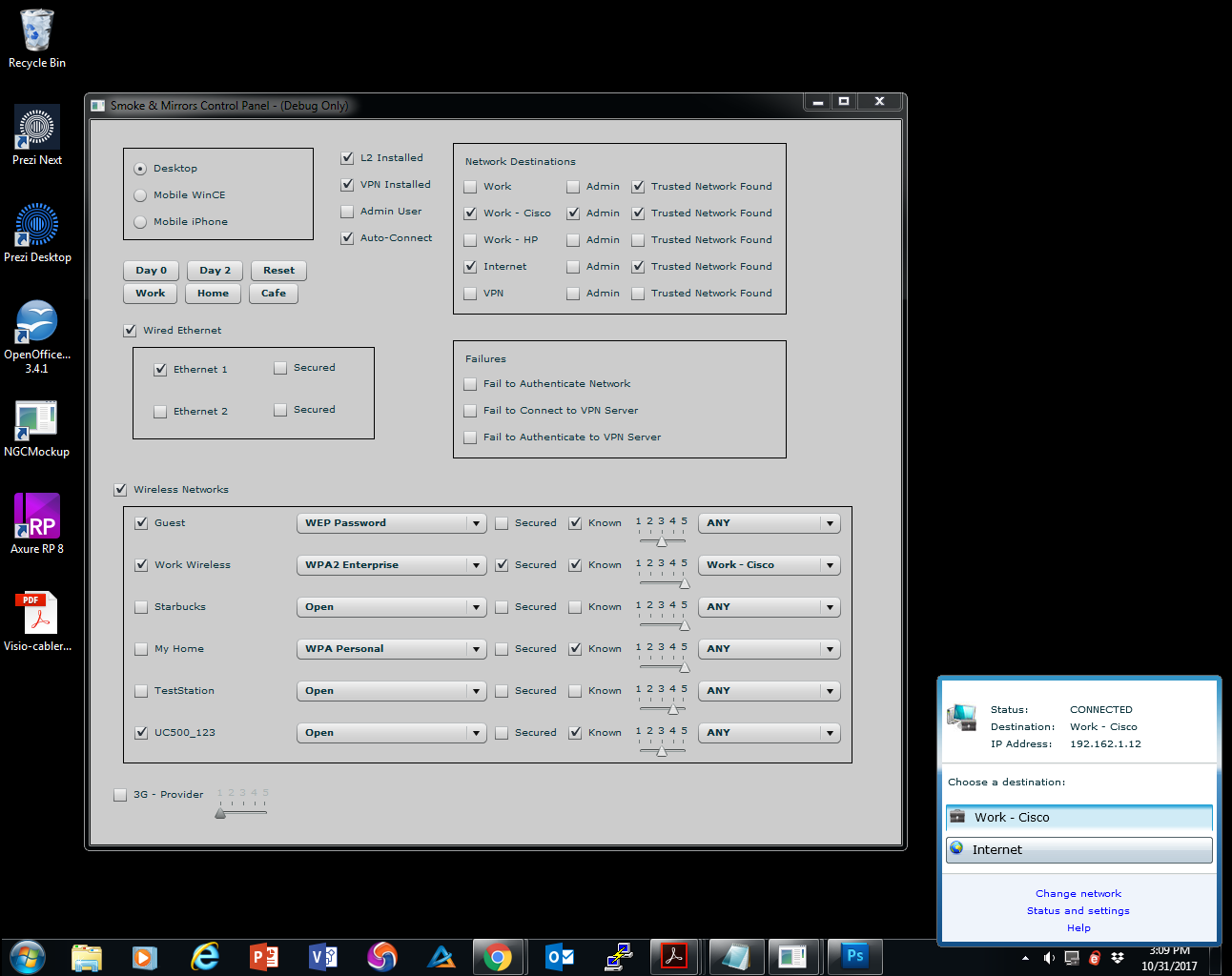 Usability Test Results
The prototype was tested in a usability test. Users were technical and non-technical.